We HAVE to talk about this month's Ipsy Glam Bag!  I just got mine and am OBSESSED!  Yes I look at my goodies before they arrive, but I am still surprised by how they actually look in person as compared to a picture.  I have been receiving Ipsy Glam Bags for the past three months now and so far this one is my favorite.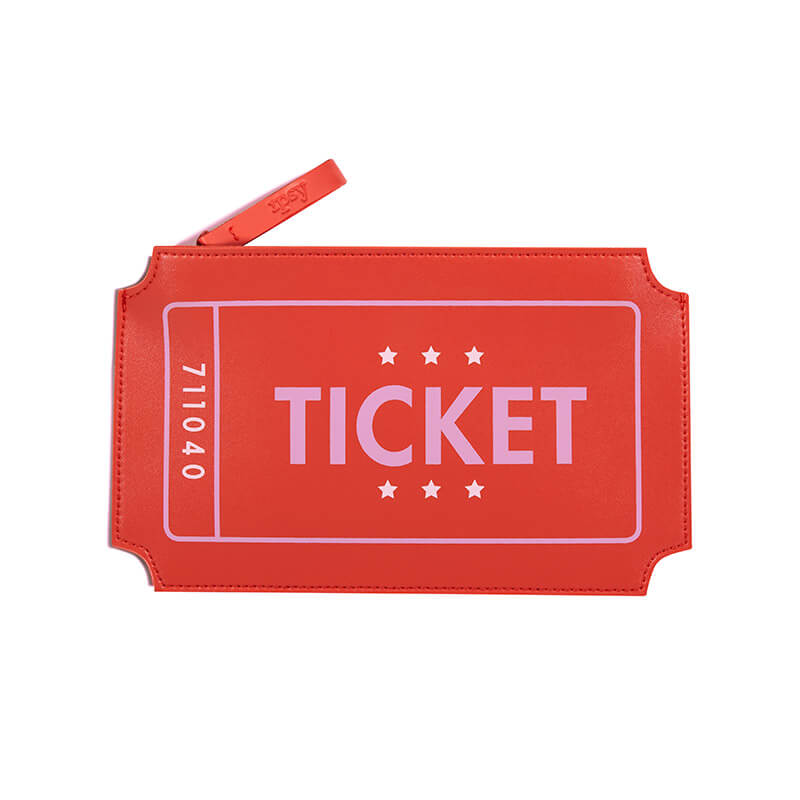 First lets talk about the actual bag!  It is adorable how Ipsy based it off of a ticket.I can actually see myself utilizing this bag ass opposed to the first bag I got which was denim with bright orange pipping and zipper.  Sorry was not a fan of that bags look.  The fabric used made this bag even that much better.  If I needed something waterproof to protect my items while I was out, this would be my go to bag.
Anyway, as I opened the bag I loved everything that was inside.  Honestly this was the first bag for me to enjoy all 5 items equally.  Inside my bad I received: a Luxie Precision Fundation Brush (who doesn't love getting brush's with their bags since some can cost the same $10 as the bag cost), Elizabeth Mott Show me your Glow shadow&highlighter, Marula Oil Transforming Hair Serum, Adesse New York Cupuacu Butter Lip Balm, and EM Cosmetics Illustrative Eyeliner Brush Tip.
Although I have not tried the product yet, I am super thrilled to do so!  I cannot wait to use them and compare my initial reaction to how the products actually work!